August Wayves Is On The Stands!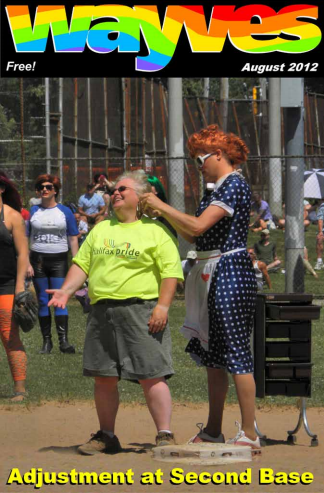 In this issue, news:
InterQ: a Chamber of Commerce with Pizzazz by Bethana Sullivan
Halifax Pride AGM - How the Past Informs The Future by Bethana Sullivan
Moncton Pride To Go Ahead by Nathan Adams
NSRAP AGM by Kirk Furlotte
NSRAP & Canadian Blood Services by Lucas Thorne-Humphrey
Queering the HRM Budget by Hugo Dann
Yarmouth United Church now does marriages
Hep C In Northern New Brunswick by Janet McPhee
A LGBT Community Centre in Moncton? by Nathan Adams
Thank You from the Youth Project! by Patrick Daigle
Voting in HRM Is More Important This Year Than Ever by Bryn Jones-Vaillancourt
In this issue, regular columns:
Randall Perry's The 416er: Why I Did It Naked
Crawford Hastie's Kibitz & Bitch
Gerard Veldhoven: The World Celebrates Pride
Bethana Sullivan's Sanctuary Garden: Radical Change
Click on the cover, at right to get the issue on line, or click the "Get A Copy Of Wayves" button, above, to find a paper copy!